Through this series, we'll help you discover new studies, new authors, and new topics. This time we're highlighting 6 studies on the Books of Law.
While you may have done numerous studies on the New Testament, the Psalms, and other more popular books of the Bible, have you studied on the books of the Law? The books of the Law, or the Pentateuch, are the first five books of the Bible—Genesis, Exodus, Leviticus, Numbers, and Deuteronomy.
They set the foundation for everything that comes next in the Bible, and they're full of familiar stories and figures.
Since these books are dense and can be hard to navigate on your own, here are six studies to turn you into a Pentateuch scholar in no time:
The Patriarchs by Beth Moore | 11 Sessions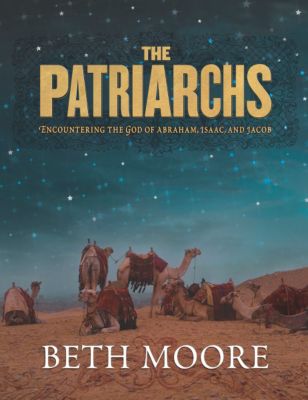 In this 11-session study, you'll discover God's purpose for relationship and the unfolding of His earthly plan: How through one nation, all people on earth will be blessed. It's a journey through Genesis 12-50, and you'll explore concepts like blessings, covenants, promises, and more. If you've ever thought this part of the Bible was a little tedious, study with Beth. Her enthusiasm for the Word is contagious! Find the study here.
Rachel & Leah by Nicki Koziarz | 6 Sessions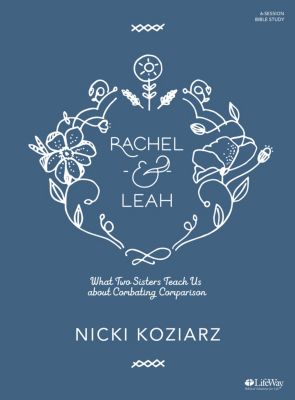 Arm yourself with biblical truth to combat comparison by studying the account of Rachel and Leah found in the Book of Genesis. In this 6-session study, you'll learn to be content without becoming complacent, and discover godly wisdom to quiet the incessant Why her? question in your head. Develop greater awareness of your insecurities, and learn to stop the lies in their tracks. Sound good? Pick up your copy here.
God of Creation by Jen Wilkin | 10 Sessions
The opening lines and chapters of Genesis teach us fundamental truths about God. We watch Him bring light after darkness, order after chaos, and rest after toil—all through the power of His word. Over 10 sessions of verse-by-verse study, revisit familiar stories and historical figures, challenge your basic knowledge, and discover deeper meanings in the text. Get your copy here.
Experiencing God by Henry Blackaby, Richard Blackaby & Claude King | 13 Sessions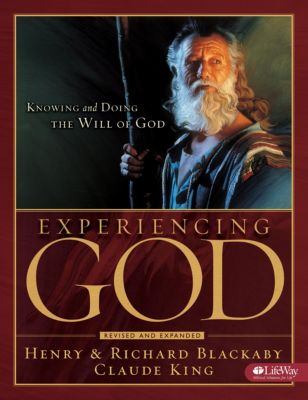 This study unfolds over 13 weeks through an examination of biblical and contemporary illustrations. You'll apply seven realities of experiencing God, including that God is at work in you and around you, He is pursuing a loving relationship with you, He speaks to you, and more. Find your copy here.
Explore the Bible: Exodus | 6 Sessions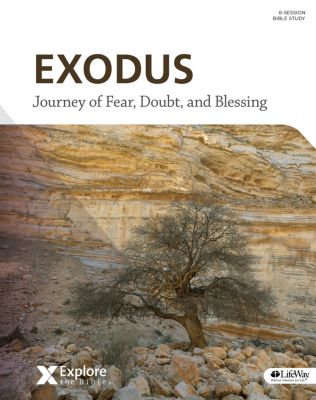 Exodus could be considered the central book in the Old Testament because it records the departure of God's people from Egypt. In this 6-session study, you'll see how the Lord keeps His promises and gives rescue, rest, and protection to His people. You'll see that victory requires trust and faith, and you'll learn that God acts supernaturally to save people who are powerless to help themselves. Get your copy here.
Detours by Tony Evans | 6 Sessions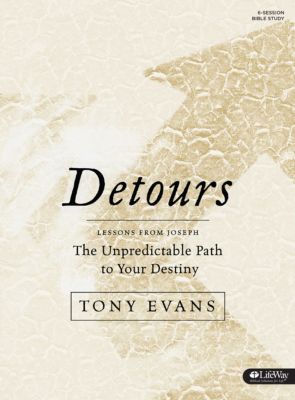 The account of Joseph, found in Genesis, demonstrates God is at work even when life seems to be going wrong. This 6-session study will help you navigate detours that may take you through trials, injustice, and even betrayal. But you'll find comfort and encouragement when you learn to rest in God's redemptive plan and the hope found in His sovereign will. Order your copy here.
Have you done a study on one of the books of the Law? Which study is next on your list?