Through this series, we'll help you discover new studies, new authors, and new topics. This time we're highlighting 7 studies on the Books of Poetry and Wisdom.
Remember the poetry of your grade school anthologies? Whether or not you enjoyed the poems forced upon you, poetry is an important genre within the Bible. The books of poetry and wisdom—Psalms, Job, Ecclesiastes, Song of Solomon, and Proverbs—are some of the most popular sections of the Bible, and yet they're often misunderstood.
Unlike prose, poems are created from deliberate diction—every word is chosen for a reason. Knowing this can shed new light on familiar passages. Why did Solomon include the "wildflower of Sharon" or the "lily of the valleys" when he could have simply used the word "flower?" What's the significance of King David writing, "You prepare a table before me," when he could have written anything else?
That's the beauty of poetry.
Want to dig in? Here are 7 studies to help you navigate these beautiful books:
Steadfast Love by Lauren Chandler | 7 Sessions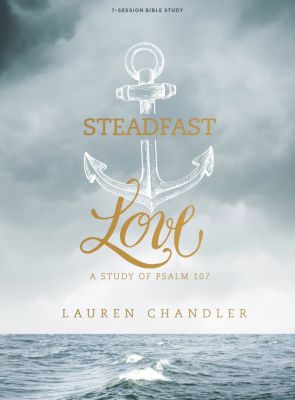 This 7-session study is a deep dive into Psalm 107. Through studying it verse by verse, you'll learn to face each season of life with courage and trust in Jesus, and discover how tests in our journeys of faith reveal the true condition of our hearts. For there is no fear for the one who fears the Lord, the one whose soul is anchored in His steadfast love. Find this gorgeous study here.
Job by Lisa Harper | 7 Sessions Everyone who attended Sunday School as a child knows the story of Job, but approaching this book with new eyes as an adult will give you a whole new respect for the man. Over 7 sessions, you'll discover the redemptive facet of Job's suffering. You'll learn to view pain as a way to strengthen your faith, point others to the gospel, and trust in the Lord. Because His providence will never take you to a place where His grace will not sustain you. Pick up your copy this July here.
Psalm 23 by Jennifer Rothschild | 7 Sessions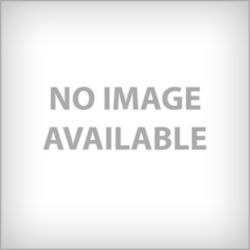 Many women know Psalm 23 by heart but haven't experienced its power in their lives. This beloved psalm can breathe new life into women who are weary and unsure of their next steps. It's more than a psalm that comforts in death; it gives confidence in life. Put this 7-session study on your list for now because it releases this August. (You'll find it here when it does.)
Stepping Up by Beth Moore | 7 Sessions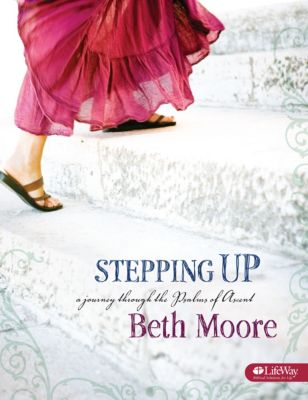 Explore the pilgrimage theme found in Psalms 120-134 in this 7-session study. As you reflect, pray, and respond to these Psalms, you'll experience a new level of intimacy with God. Sounds like a dream, right? Find a copy here.
Redeemed by Angela Thomas-Pharr | 7 Sessions
The moment you believe Jesus died to save you, you are redeemed. But it doesn't stop there; redemption is a lifelong journey of slowly being transformed into His image. It's a lifelong prayer for God to mold us more each day. In this 7-session study, you'll find real-life application to redemption by praying through the Psalms while learning to lean upon Jesus for your real help and hope. Get your copy here.
Stronger by Angela Thomas-Pharr | 7 Sessions
Through biblical teaching and practical application, this 7-session study will help you seek God's strength in every area of your life. You'll be empowered to tackle everyday struggles armed with an understanding of God's promises and unconditional love. If this sounds like a study you need right now, find a copy here.
Explore the Bible: Psalms | 6 Sessions
No matter where we are in life—whether up or down, soaring or struggling—there's a Psalm that speaks directly to the spiritual state of our hearts. This 6-session study explores Psalms 1, 23, 42, 51, 84, and 95, directing our hearts toward God in every experience of life. Order your copy here.
Have you done a study on any of the books of poetry and wisdom? Which study is next on your list?