The past month we've read through selected passages of Paul's Letters—also known as Romans, 1 & 2 Corinthians, Galatians, Ephesians, Philippians, Colossians, 1 & 2 Thessalonians, 1 & 2 Timothy, Titus & Philemon.
You've probably read these books on your own and heard their passages read aloud by your pastor in church. But you can gain so much wisdom through studying them in depth!
So whether you're new to Bible study or you're a seasoned small group leader, here are 8 studies to help you dive into the Letters of Paul: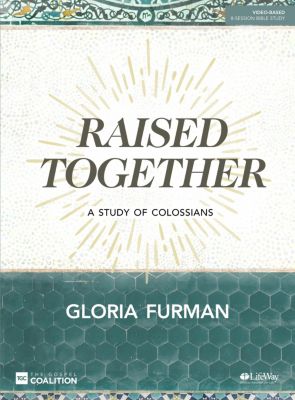 Raised Together by Gloria Furman
Paul's letter to the church at Colossae encourages believers to live out the reality of the doctrine of Christ—He is God, He is supreme, and He is sufficient. We have been buried with Him and raised to life with Him as new creations, knit together in love. Over 8 sessions, discover what the Bible says about questions like:
What is the gospel, and is it relevant?
What does a life that pleases the Lord look like?
Where can we find redemption and forgiveness for our sins?
And these are just examples from the first chapter!
Sound like your next study? Read a free sample, and shop the study here.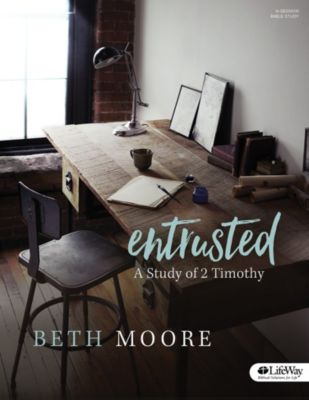 Entrusted by Beth Moore
We were never meant to take our journeys of faith alone or in secret. God has entrusted us with the great and mighty gift of the gospel, something too precious and life-giving to keep to ourselves.
This 6-session Bible study will help you:
Increase your effectiveness as a Christian
Continue in ministry despite hardships
Discover why mentorship is crucial to your faith journey
Pick up your copy (and read a free sample while you're at it!) here.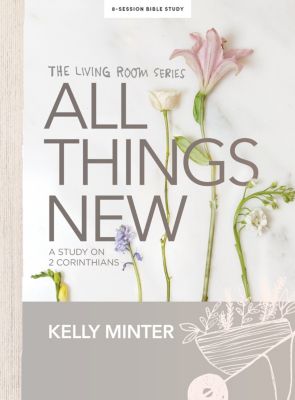 All Things New by Kelly Minter
Study the Letter of 2 Corinthians, exploring the anchoring truths of bearing treasures in jars of clay, meeting Christ through a pressing thorn, opening wide your heart in the midst of hurtful relationships, and what it means to embrace the lost and lonely as ministers of the new covenant.
In this 8-session study, you'll:
Discover how God can use you no matter your cultural setting
Learn how your suffering can help comfort others
Gain wisdom for relationships
Read a free sample and shop this study here.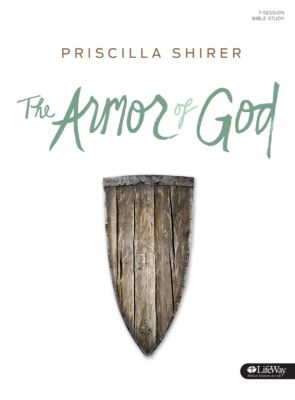 The Armor of God by Priscilla Shirer
All day, every day, an invisible war rages around you—unseen, unheard, yet felt throughout every aspect of your life. But the enemy always fails miserably when he meets a woman dressed for the occasion.
Over 7 sessions, you'll:
Get equipped to develop and implement practical, purposeful prayer strategies
Turn challenges and discouragement into opportunities for prayer
Expand your understanding of spiritual warfare as you dig into Scripture
Pick up your copy here, as well as reading a free sample session.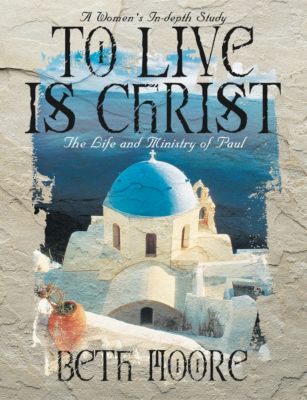 To Live Is Christ by Beth Moore
More than any other person, Paul provides us an example of sold-out servanthood. He understood what it means to die daily, crucified with Jesus Christ. As a result, Paul shows us how to live fully as a servant of Christ.
In this 11-session study, you'll:
Discover how you can live more fully than ever before
Challenge yourself to follow Paul's example just as he followed Christ's
Overcome regret in your past, and focus on a future of adventure living for God
Sounds amazing, right? Read a free sample, and find your copy here.
Living Beyond Yourself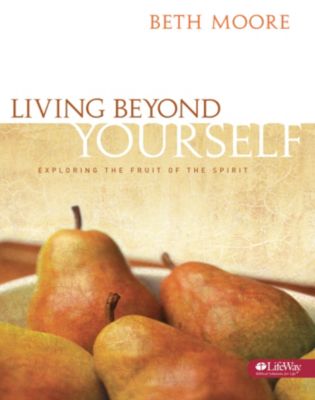 by Beth Moore
You can probably list off the fruit of the spirit as presented in the Book of Galatians by heart. But have you delved into each one—fruit you cannot grow or produce in your life on your own?
Over 11 sessions, unearth new insight on the fruit of the Holy Spirit to:
Develop the fruit within you by maintaining an intimate relationship with God
Understand the supernatural aspects of the fruit
Step into the freedom of a Spirit-filled life
Start your study journey by reading a free sample and picking up a copy here.
What Matters Most by Karen Ehman
Study the ever-relevant Letter of Philippians to get to know Jesus on a deeper level, to turn your worries into worship, and to develop gospel-centered tools for navigating relational conflict and thriving in Christian love.
This 7-session study is for you if you want to:
Learn to live in joy despite your circumstances.
Unearth the secret of contentment—knowing Christ.
Banish anxiety by implementing biblical practices to rest in the peace of Christ.
Read a free sample and pick up a copy of the Bible study here.
Children of the Day by Beth Moore
The New Testament believers carried the Spirit of God as they walked along the shores of Thessalonica, just as you carry that light today.
Over 9 sessions, study the Books of 1 & 2 Thessalonians in depth to:
Learn to let go of your past mistakes and regrets
Discover how your circumstances are not coincidental
Let nothing come between you and the presence of God
Read a free sample, and shop the study here.
Have you studied Paul's letters? Which study is next on your list?