It's now November (don't ask us how), which means the New Year isn't far off. If you haven't already, you'll most likely plan which study you'll pick up in January—your favorite author's next study or a study chosen by your group leader—to start 2019 off on the right foot.
But have you thought about finishing 2018 well?
Picking up a study now will help you set the tone for 2019, practice a habit of daily study that you'll need for your New Year's intentions, and will help you spend time with God during the busiest season of all.
Here are our recommendations for studies to help you finish this year well:
Breathe by Priscilla Shirer | 5 Sessions
One of the greatest challenges among women in our culture is taking time to cease from all the activities and just breathe (especially during the holidays!). We are in bondage to busyness. We constantly strive to complete the limitless to-do lists that hinder us from experiencing all that God has for us. By neglecting time for tranquility, serenity, and repose, we limit our Christlikeness and miss out on some of God's greatest gifts. In the Old Testament, Sabbath was given to the Israelites as a gift, and it is still a gift to us today. If you are weary, worn out, and exhausted, then this 5-session study exploring the concept of Sabbath will change your life.
Get your copy here.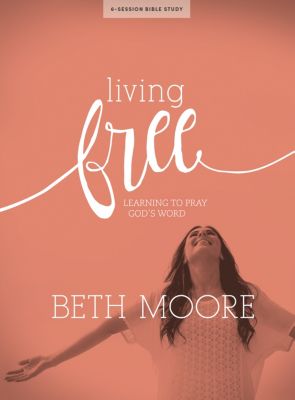 Living Free by Beth Moore | 6 Sessions
Now is the time to identify and overcome the obstacles that hinder your relationship with Christ before you dive into daily study in January, and this 6-session study will help you do that. Learn to pray Scripture, replace false strongholds with true freedom in Christ, and realize the life God desires for you.
Pick up your copy here.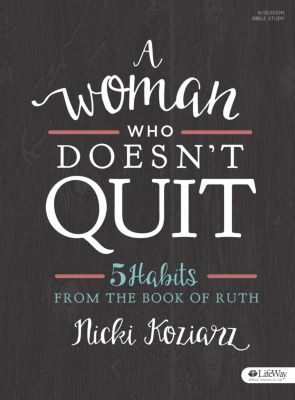 A Woman Who Doesn't Quit by Nicki Koziarz | 6 Sessions
If you're having trouble finding the motivation to finish the year strong, you're not the only one. Every woman will eventually face the temptation to give in and give up. But something transformative happens when a woman decides to persevere in the face of difficulty and pain. A woman who refuses to quit influences her world in ways she could never have imagined. In this 6-session study, look to the Book of Ruth, focusing on the Moabite woman's 5 practical habits that kept her eyes on God.
Find your copy here.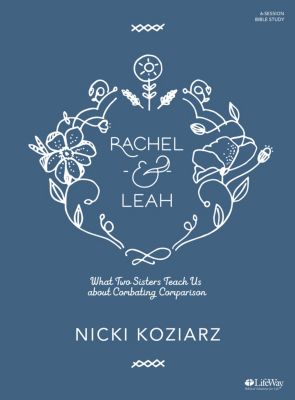 Rachel & Leah by Nicki Koziarz | 6 Sessions
Does this time of year ever lead to you comparing yourself to others? Feeling like you can't measure up no matter how hard you try? We'll all been there. This 6-session study will help you arm yourself with biblical truths to combat comparison by studying the account of Rachel and Leah. Learn to be content without becoming complacent, develop a greater awareness of your insecurities, and learn to stop the lies in their tracks. Because the truth will set you free, and free women don't have to measure up to anyone.
Get started with this study here.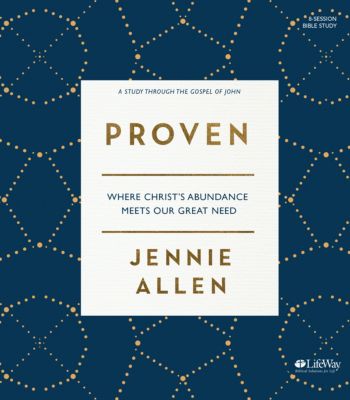 Proven by Jennie Allen | 8 Sessions
While this 8-session study might be difficult to finish before the New Year, it's a great one to get your friends and family involved in during the holidays with conversation cards included in the leader kit. Walk through key passages in the Book of John to demonstrate how only Jesus is enough for us. We don't have to prove anything because Jesus has already proven everything. Discover how our thirsty hearts can only be quenched by the living water.
If this is your next study, find it here.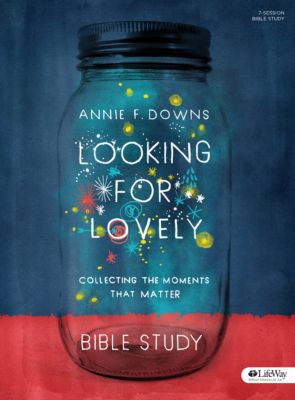 Looking for Lovely by Annie F. Downs | 7 Sessions
If the holidays are difficult for you, this 7-session study will help you rediscover the beauty in your life, even the mundane and difficult aspects of it. Examine the fishermen, gardeners, women, and soldiers of the Bible to reveal the moments they found beauty in their everyday circumstances and hope in God's timing. Because they trusted in this: He makes everything beautiful in His time.
Pick up this study here.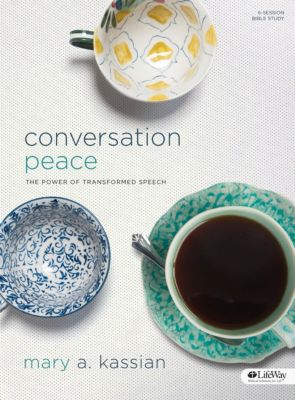 Conversation Peace by Mary A. Kassian | 6 Study Weeks, 7 Group Sessions
Do you have to deal with difficult personalities over the holidays? This 6-session study will help revolutionize your speech habits to improve your relationships. Discover 7 powerful speech-transforming elements, and strengthen your vocabulary with words found in Scripture. If you're looking to change the dynamics at your next family gathering, this is the resource to pick up.
Get a copy here.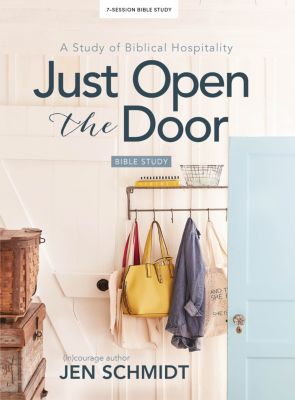 Just Open the Door by Jen Schmidt
If there was ever a study for the holiday season, it's this one. Thanksgiving and Christmas are all about opening your home (or heart!) to loved ones. In this 7-session study, Jen Schmidt encourages you to look to Jesus as your model for hospitality. He lived a life of interruptions and yet always welcomed people, inviting them to follow Him. Learn to replace cultural expectations with biblical hospitality to create a legacy of invitation and reflect Jesus through simple acts of service.
Find this study here.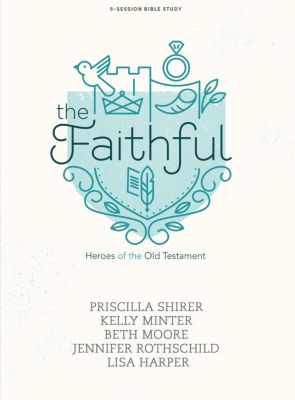 The Faithful by Priscilla Shirer, Kelly Minter, Beth Moore, Jennifer Rothschild & Lisa Harper
Borrowing from best-selling studies from some of your favorite authors, this 5-session study is perfect if you're looking to preview full-length studies for the New Year. And with these standalone sessions, you'll be able to study and finish 2018 strong even during the busiest of holiday seasons. Explore crucial moments in the lives of Old Testament figures—Queen Esther, Gideon, Hosea, Malachi, and Nehemiah—as they chose to obey God no matter the circumstances.
Pick up your copy here.
How are you finishing the year strong?