As unbelievable as it may seem, another year is creeping up on us. It's time to reflect over 2018, learn from its mistakes, and unwrap a new calendar year with all the grace we'll need in days to come.
As LifeWay Women, these thoughts keep peppering our attention during the holiday rush: What about next year? How can we strengthen our relationship with Christ in 2019? How will we lose ourselves in the Word? What will we study first to set the tone for the year?
What are the best women's Bible studies of 2019?
If you find yourself asking these questions, read on—we've got oodles of studies to guide your way: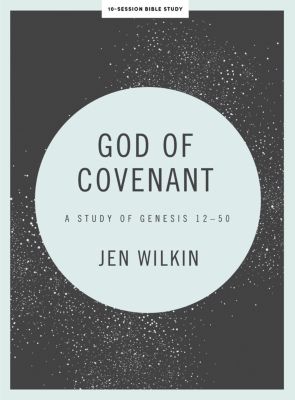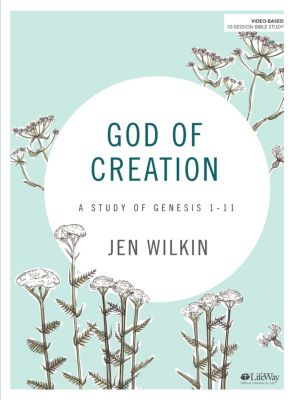 God of Covenant by Jen Wilkin | 10 Sessions
When you start anew, you might as well start at the beginning—the Book of Genesis. This 10-session study of Genesis 12-50 will challenge your basic understanding of familiar stories. Discover how God orchestrates everything for His glory and the good of His people, and see how the God of creation and covenant is the same yesterday, today, and forever.
Bonus: If you want to study Genesis 1-12 first, pick up Jen Wilkin's God of Creation for a comprehensive, verse-by-verse look at the opening chapters of Genesis.
Look for both studies here.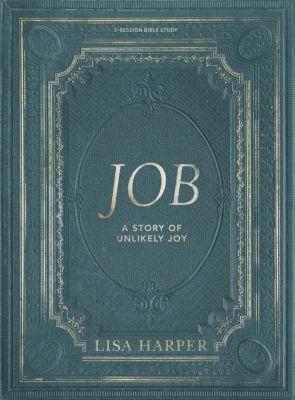 Job by Lisa Harper | 7 Sessions
The story of Job is for all of us. In this 7-session study, you'll discover the redemptive facet to suffering and learn to view pain as a way to strengthen your faith, point others to the gospel, and trust in God's character. If you're having trouble repairing past or currents wounds, this study is for you.
Get the study here.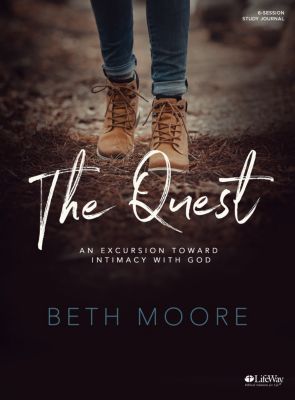 The Quest by Beth Moore | 6 Sessions
If you're ready to tackle tough questions this year, then this is the study for you. Over 6 sessions, you'll delve into Scripture to explore how God created us to seek after Him—a God who desires to be found and known. Whether you're just beginning your journey of faith or you've been on this journey for years, you'll deepen your intimacy with Him and embrace the adventure of living for God.
Plus, with editions for teen girls and kids grades 1-6, your whole family can dig into the Word together!
Find copies for everyone in your house here.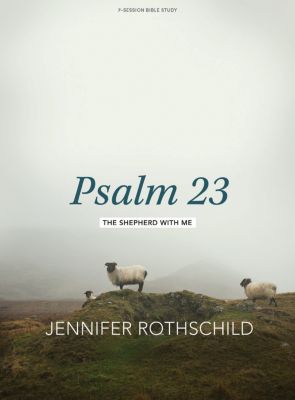 Psalm 23 by Jennifer Rothschild | 7 Sessions
Most of us know Psalm 23 by heart, but have we experienced its power in our lives? Over 7 sessions, you'll explore the depths of God's compassionate care and learn how your vulnerability can be a strength because of the Shepherd's goodness throughout each season of life. This is a good one to start in January to remember the Shepherd is always at your side no matter where 2019 will take you.
Pick up a copy here.
Discerning the Voice of God by Priscilla Shirer | 7 Sessions
We always want to know God's direction for our lives, don't we? Even though this study first released a decade ago, this revised and expanded edition hinges on how God has continued to grow, teach, and challenge Priscilla Shirer in her walk with Him. This 7-session study is packed with wisdom, featuring new in-depth illustrations, weekly articles from Tony Evans (Priscilla's dad), and interactive teaching videos (available for purchase or rent) on how discovering God's will actually begins with obedience.
Curious? Pick up the study here.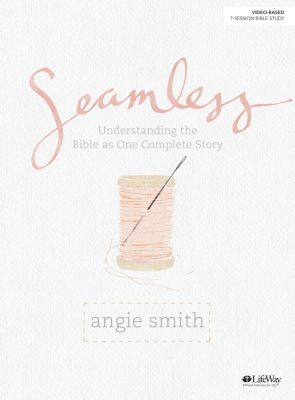 Seamless by Angie Smith | 7 Sessions
While the 66 books of the Bible can seem disconnected at first glance, this study will show you how every book—from Genesis to Revelation—connects as one seamless thread. You'll journey through the Bible chronologically to discover new parallels between the people, places, and promises of the Bible. If you want to experience the Bible from a fresh perspective and gain clarity and confidence in your understanding of Scripture, this one is for you.
Find this study here.
Open Your Bible by Amanda Bible Williams & Raechel Myers | 7 Sessions
Whether you're a seasoned Bible reader or struggle to keep up with reading plans, this study will leave you with a greater appreciation for God's Word, a deeper understanding of its authority, and a stronger desire to know the Bible inside and out. If you want to learn to study the Bible for yourself and quench your thirst for Jesus, this study should be on top of your to-read stack.
Get a copy here.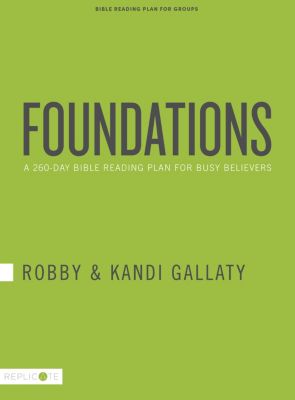 Foundations by Robby & Kandi Gallaty | 260 Days
If you've been looking for a new devotional, look no further. With this 260-day Bible reading plan, you can read through key passages of the Bible in one year while still having the flexibility of reading 5 days a week. Busy people, rejoice! Plus, each day's devotional will help readers connect Scripture to their own lives for practical application.
Get this devotional for everyone on your list here.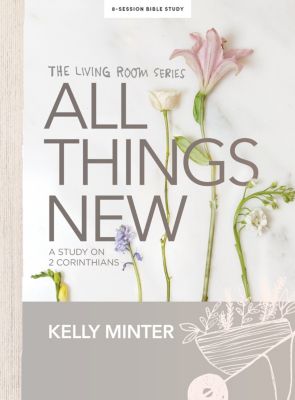 All Things New by Kelly Minter | 8 Sessions
Study the Book of 2 Corinthians to discover how God can use you in 2019 no matter your cultural setting. By exploring the anchoring truths of bearing treasures in jars of clay and meeting Christ through a pressing thorn, you'll gain wisdom for relationships to strengthen your church and community. And you'll leave your old self behind as you celebrate the new life of a believer.
Pick up a copy of this 8-session study here. (You'll find an edition for teen girls as well!)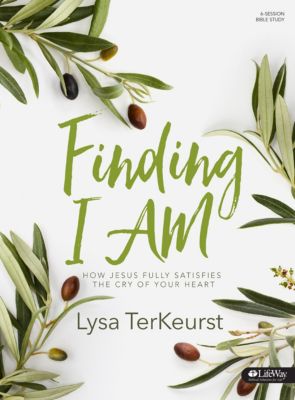 Finding I AM by Lysa TerKeurst
If your enthusiasm for the new year is lacking, turn to Jesus' 7 I AM statements found in the Gospel of John. Through his promises, learn to trade feelings of emptiness and depletion for the fullness of knowing who Jesus is like never before. As a bonus, you'll get to join Lysa TerKeurst on the streets of Israel in this 6-session study.
If this study is for you, find it here.
What are you studying first in January?