If you're looking for a new Bible study to dig into, we've come prepared with 9 LifeWay Women's Bible Studies: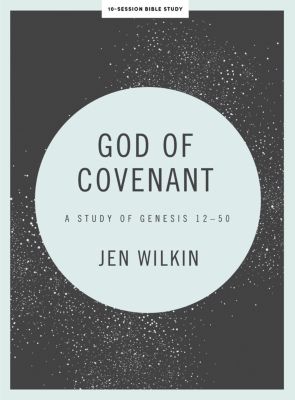 God of Covenant by Jen Wilkin | 10 Sessions
When starting fresh, you might as well start at the beginning. This 10-session study of Genesis 12-50 will challenge your basic understanding of familiar stories. Discover how God orchestrates everything for His glory and the good of His people, and see how the God of creation and covenant is the same yesterday, today, and forever. Find a copy here.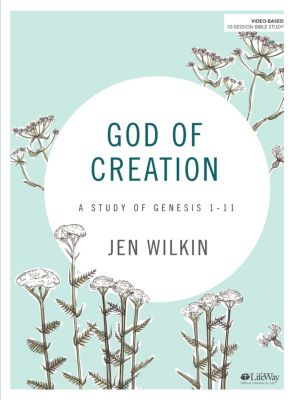 God of Creation by Jen Wilkin | 10 Sessions
If you want to begin with chapter one of Genesis, pick up this study of Genesis 1-12 before you dive into God of Covenant. While also a 10-session study, this one will help you discover what the Bible says about God, His character, and attributes. And you'll revisit familiar stories and figures to find deeper meaning within the text. Get your copy here.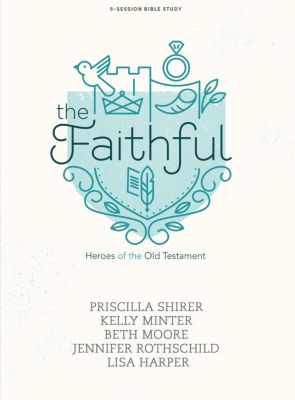 The Faithful by Priscilla Shirer, Kelly Minter, Beth Moore, Jennifer Rothschild & Lisa Harper | 5 Sessions
Borrowing from best-selling studies from your favorite authors, this 5-session study will help you explore crucial moments in the lives of five Old Testament figures—Gideon, Nehemiah, Esther, Hosea, and Malachi. Through their stories, discover how God uses the lives of ordinary people for His glory and the good of His people. Plus, you'll be able to preview full-length studies from Priscilla, Kelly, Beth, Jennifer, and Lisa, so you'll be able to pick your next study with ease. Pick up a copy of this one here.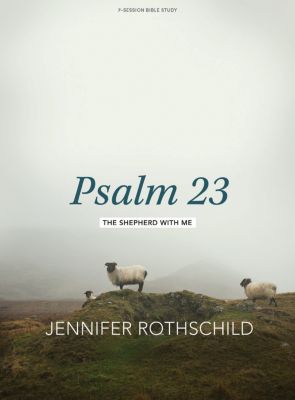 Psalm 23 by Jennifer Rothschild | 7 Sessions
Most of us know Psalm 23 by heart, but have we experienced its power in our lives? Over 7 sessions, you'll explore the depths of God's compassionate care and learn how your vulnerability can be a strength because of the Shepherd's goodness throughout each season of life. This is a good one to start now to remember the Shepherd is always at your side no matter where 2019 leads. Get started with this study here.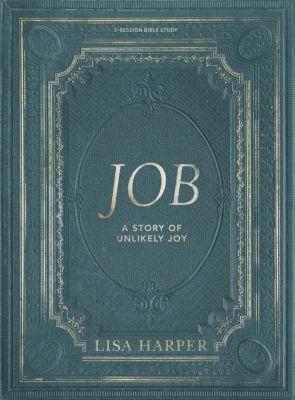 Job by Lisa Harper | 7 Sessions
We all need this study of the Book of Job in our lives. Over 7 sessions, you'll discover the redemptive facet to suffering and learn to view pain as a way to strengthen your faith, point others to the gospel, and trust in God's character. If you're having trouble repairing past or current wounds (we've all been there), this study is for you. Get the study here.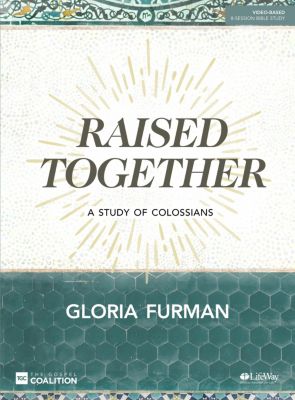 Raised Together by Gloria Furman | 8 Sessions
If you're looking to get back to the basics of your faith this year, this is a good way to start. In 8 sessions, you'll explore themes of foundational Christian doctrine through verse-by-verse study of Colossians. Learn who Christ is, who you are in Him, and how to grow and mature in your faith. If this is your next study, find it here.
What Matters Most by Karen Ehman | 7 Sessions
January is a great time to remember what matters most, so you can focus more on what matters and less on all the distractions that pull us away from the Lord. Through 7 sessions of verse-by-verse study in Philippians, you'll get to know Jesus on a deeper level, learn to cultivate joy despite your circumstances, banish anxiety by implementing biblical practices, and unearth the secret to contentment—knowing Christ. Find this study here.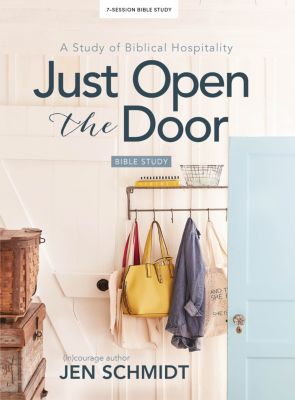 Just Open the Door by Jen Schmidt | 7 Sessions
If you resolved to spend more time with loved ones this year, put this study on your list. In this 7-session study, Jen Schmidt encourages you to look to Jesus as your model for hospitality. He lived a life of interruptions and yet always welcomed people, inviting them to follow Him. Learn to replace cultural expectations with biblical hospitality to create a legacy of invitation and reflect Jesus through simple acts of service. Get the study here.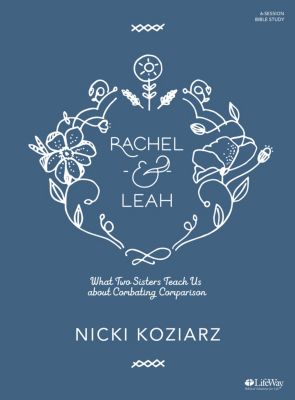 Rachel & Leah by Nicki Koziarz | 6 Sessions
Make 2019 the year you stop comparing yourself to others. Easier said than done, we know, but this 6-session study will help arm you with the biblical truth you need to combat comparison. By studying the account of Rachel and Leah, you'll learn to be content without becoming complacent, develop a greater awareness of your insecurities, and stop the lies in their tracks. Because the truth will set you free, and free women don't have to measure up to anyone. Get started with this study here.
Which of these LifeWay Women's Bible studies do you plan on picking up this year?