We've got some big news: our 2020 LifeWay Women events lineup is here at last!
Our talented event team has worked hard to bring you a new event year packed with your favorite speakers, authors, and worship leaders, as well as new teachers and cities. And it wouldn't be a LifeWay Women events announcement if we didn't have a few surprises up our sleeves!
If you haven't attended a LifeWay Women event yet, here's what you need to know: Our events focus on teaching straight from the Word of God that will challenge, encourage, and equip you for God's call. And if you're a LifeWay Women event veteran, you know how much fun we have when we're together!
Now, on to the part you've all been waiting for: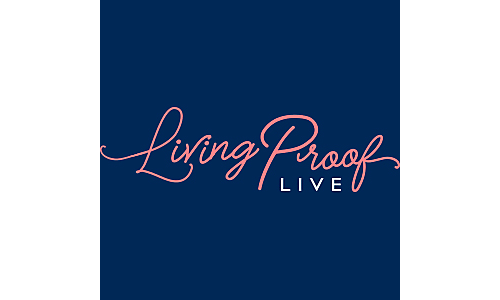 Beth and Travis are headed north, south, east, and west in 2020, so no matter where you fall on the map, chances are you won't be far from a Living Proof Live event.
January 17–18, 2020 | New Orleans, LA*
February 21–22, 2020 | Irvine, CA (Come early for Women's Forum—see below for details!)
April 3–4, 2020 | San Antonio, TX*
April 24–25, 2020 | Wilmington, NC
June 26–27, 2020 | Rapid City, SD
July 24–25, 2020 | Amarillo, TX*
August 28–29, 2020 | Louisville, KY (Reserved seating only)
September 19, 2020 | Wichita, KS*
November 6–7, 2020 | Des Moines, IA*
Can't make it to a 2020 Living Proof Live event? Join us from anywhere in the world via simulcast on September 28, 2019, or September 19, 2020!
*Pro tip: Come early for one-day leadership training! You Lead gives you everything you need to lead wherever God is calling you.
Don't expect half-hearted declarations and sugar-coated truths with Priscilla. At Going Beyond Live, you'll experience whole-hearted teaching to inspire and challenge you to step into God's plan for your life.
April 25, 2020 | Daytona Beach, FL*
June 27, 2020 | Fort Collins, CO*
Can't make it to a 2020 Going Beyond Live event? Join us from anywhere in the world via simulcast on April 25!
*Come a day early for You Lead leadership training! Whether you serve in ministry, work in the marketplace, own your own business, organize a small group, lead your family, or feel God calling you to lead, you'll find the training and spiritual refreshment you need at You Lead.
LifeWay Women Live
Featuring Beth Moore, Priscilla Shirer, Jen Wilkin, Jackie Hill Perry, Kelly Minter & More
If you joined us for the 2019 event in Orlando, you know this is not an event to be missed! Get ready for more powerhouse teaching and worship with plenty of fun surprises thrown in.
August 7–8, 2020 | Greenville, SC
Have you had a chance to experience The Word Alive yet? If not, you have a few more chances to take this immersive, hands-on journey into God's Word.
March 6–7, 2020 | West Monroe, LA
April 3–4, 2020 | Birmingham, AL
October 23–24, 2020 | Leesburg, VA
LifeWay Women's Leadership Forum
Featuring Shelley Giglio, Christine Caine, Kelly Minter, Jada Edwards, Whitney Capps, Alena Pitts, Robby Gallaty, Travis Cottrell & More
Don't miss the opportunity to learn from your favorite authors and dozens of breakout sessions at this national leadership event. No matter where God is leading you, you'll find the tools you need here.
November 12-14, 2020 | Hendersonville (Nashville), TN
LifeWay Women's Leadership Forum WEST
Featuring Jen Wilkin, Kelly Minter, Ruth Chou Simons, Sherry Rigby, Eric Geiger & More
West Coast, we're bringing the leadership training to you! Join us as we learn from top leaders and gain the confidence we need to take the next step in our leadership journeys. Plus, come for Women's Forum, and stay the weekend for Living Proof Live with Beth Moore.
February 20–21, 2020 | Irvine, CA
Join Kelly Minter at Cultivate, a gathering of women seeking God's Word. Together we'll dig deeper into Scripture, find inspiration in acoustic worship led by Haley Fry, and be challenged through Kelly's moving stories and experiences in the Amazon and Moldova, inspiring us to live a life of eternal significance.
September 11-12 | Fort Wayne, IN
October 16-17 | Wichita Falls, TX
Whatever ship you choose, you can expect biblical teaching, storytelling, worship, food, and entertainment aboard a world-class floating resort as you explore some of the most beautiful parts of the country.
Bring your friends, Bible study group, women's ministry, or even your husband.
But hurry—cabins are limited!
The Great Alaskan Adventure
Cruise with Mary Beth & Steven Curtis Chapman
Teaching with Matt Chandler & Scottie Smith
July 24–31, 2020
STRONGER
An Alaskan Cruise with Lisa Harper & Christine Caine
July 31–August 7, 2020
Cruise with Beth Moore
A New England Living Proof Live Adventure
Worship with Travis Cottrell
October 4–11, 2020
Welcome to Stronger—a multi-day intimate retreat, where we'll come together to push ourselves physically, mentally, and spiritually to discover we are stronger than we ever thought possible.
If you're considering joining Lisa, Christine, and Ellie, don't hesitate! Spots are limited to 200 women only.
August 20–23, 2020 | Beaver Creek, CO
Featuring Lisa Harper & Christine Caine
Worship with Ellie Holcomb
Where are you headed in 2020?